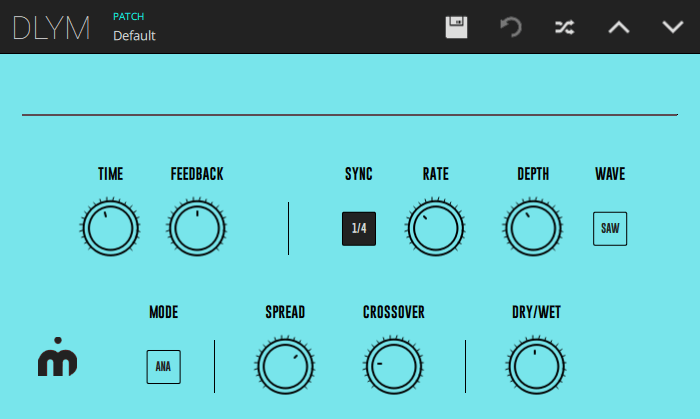 Powerful analog emulation of flanger and chorus effects, DLYM is a 'Delay Modulator' plugin designed to help you add 'character' to your sounds, from the subtle to the severe!
An expansion of the chorus effect from the synthesizer DRC, DLYM is a free VST/AU plugin, which opens up the world of lush effects processing to all your instruments. The built-in patch manager comes loaded with over 20 examples to get you started.
Features:
2 processing modes – 'Analog emulation' and 'Dimension style'.
6 time syncable modulation waveforms – Sine, Square, Saw, Triangle, Sample & Hold and Filtered Sample & Hold.
Adjustable stereo spread.
Crossover/cutoff to control frequency range of the effect. (To keep your mix punchy!)
Built-in preset/patch manager.