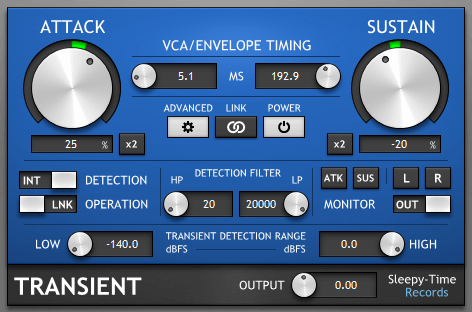 Sleepy Time Transient by Sleepy-Time DSP
Transient is a transient processing VST for Microsoft Windows operating systems. It marks the first KVR DC entry by Sleepy-Time Records!
Features:
Mono and Stereo compatibility.
Transient detection and volume processing.
Manual timing adjustment for transient detection and processing.
Adjustable filters for transient detection and processing.
External sidechain inputs

Mono tracks, accepts mono sidechain.
Stereo tracks, accepts mono or stereo sidechain.

Solo attack, sustain, left, and right.
Adjustable volume range for transient detection.